Publick and Privat Curiosities: Articles Related to News, Politics, Society, Gay Issues, Psychology, Humor, Music and Videos.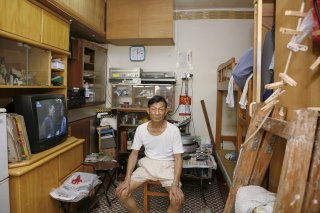 These pictures are from a series of 100 photographs that were taken by Michael Wolf of residents in their apartments located in Hong Kong's oldest public housing "estate." All of the 100 apartment-rooms are only 100 square-feet in size. Only eight of the picures are shown here; the many others can be seen on
Michael Wolf's website
.